New Year, New Focus
01.23.23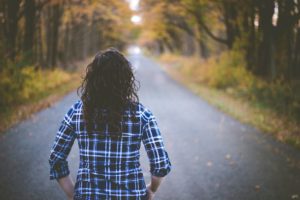 I decided not to make any New Years Resolutions this year. Instead, I asked myself to choose a new focus, write it down, and revisit that focus more frequently. My new focus this year? SLOW DOWN
I definitely have a flawed belief that productivity=worthiness.
What a way to set myself up for burnout! A recent vacation was the opportunity for me to realize that when I slowed down, I physically felt better, I laughed more, I was able to be more mindful, and I found myself actually recharged and ready to return to my reality of 3 kids, 2 dogs, and a variety of professional responsibilities. I might even finally attend that Book Club!
Ways to slow down in the real world?
You are allowed to say "no". No to the PTO meetings, or No to the countless other volunteer opportunities that surround us. Choose one or two that are meaningful to you, and stick to those.
PUT YOUR PHONE AWAY
Take a different route. I remember my 9th grade Homeroom teacher asked us to take a different route to school the next day. She asked us to notice what was different, the same… I took the bus to school so I couldn't take a different route, but I sat on the opposite side of the bus and paid attention to the different houses along the way.. Notice the little things
One day a month, don't schedule ANYTHING
Spend time outdoors. As a Therapist, when clients ask me where to start to feel less anxious or overwhelmed, I always suggest NATURE. Even a few minutes a day can make a big difference in our perspectives.
Look at old Photos- even  better, print them and put them in a photo album or scrapbook
There are countless ways to slow down in a very busy world. We must choose to prioritize on a daily basis. Sometimes every couple of hours! Flowers grow where they are watered.. what will you water this year?
Sarah Danahy, Executive Director
Back to News