Change is the New Normal
06.22.20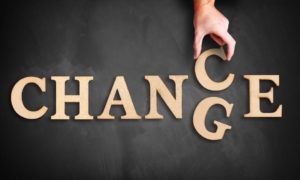 As a facilitator of the Survivors of Suicide Loss Grief Group, I often hear that families really dislike hearing the words "living a new normal". For many families surviving the loss of a family member or friend, to suicide,life is far from normal. In the last few months, we have all been living a "new normal" during the pandemic, and I am frequently presented with the question, "will things ever be normal again?".
I'm not sure.
Normal is anything BUT normal.  We all have a different definition for this term and how we fit the world into that definition varies based on factors including lived experience, personal beliefs, environment, and many more. Maybe we should stop trying to fit into "normal" and instead, create lives that are meaningful to us personally.
This new website is one step in a journey of change for Community for Hope of Greater Oshkosh. Thank you for accompanying us and for riding the waves of change with us to create HOPE.
Sarah Danahy
Executive Director
Back to News